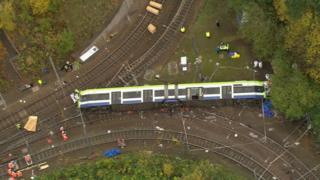 The driver of a tram that crashed in Croydon and killed seven people will not face prosecution.
More than 50 people were injured when the tram derailed near Sandilands tram stop in south London in November 2016.
Driver Alfred Dorris, who was arrested on suspicion of manslaughter, will not face any action due to insufficient evidence, the Crown Prosecution Service (CPS) has said.
Prosecutors said the available evidence "does not support a prosecution".
An inquest is expected to be held in due course.
Sixty-nine passengers were travelling on the tram when it overturned on the morning of 9 November 2016.
yale alarms installation highbury